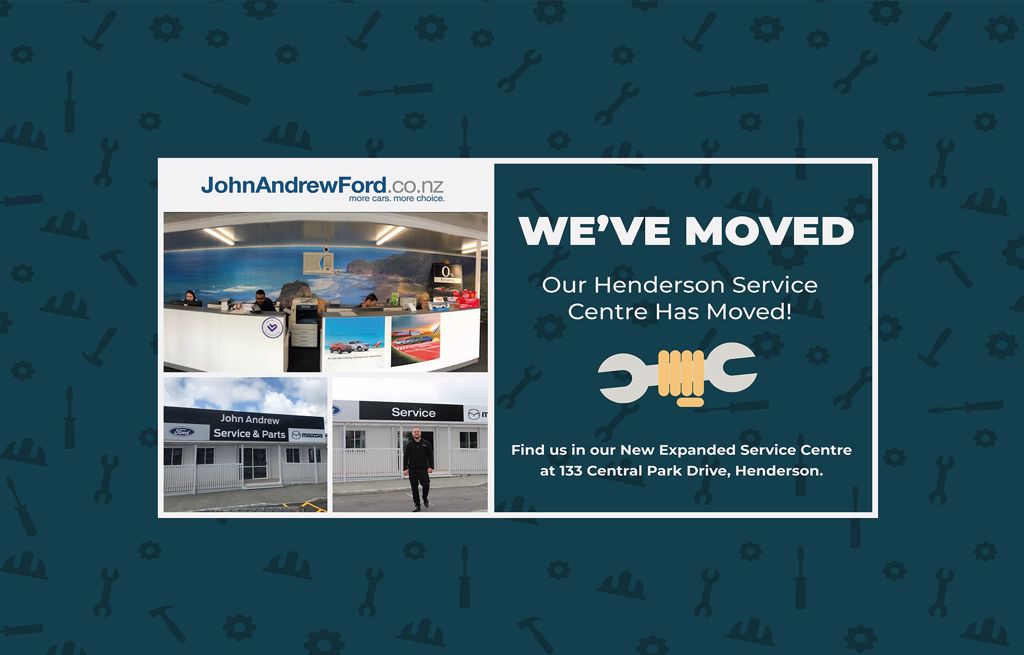 John Andrew Ford West Auckland has moved!
We are now located at 133 Central Park Drive, Henderson, come see the team at the new site today.

Our New Centre will be your one-stop-shop for Servicing, Repairs, Maintenance, Parts, Wheel Alignments and Tyres with an onsite AHG Tyre Centre.

Service Manager Jason McLeod commented on how he and his team "Can't wait to get into the new state of the art facility and provide a complete service for our valued customers." and "that he's proud the West Auckland centre will be leading the way in terms of technology and machinery".
Our onsite AHG Tyre Centre will also provide the following services, all which can be booked at the same times as your regular service, saving you time and money of multiple trips or locations!
Car Tyres
4x4 & Van Tyres
Wheel Balancing - Only Machine of its kind in NZ
Wheel Alignment
Wheels
Nitrogen Tyre Inflation
Batteries
Puncture Repair.
News