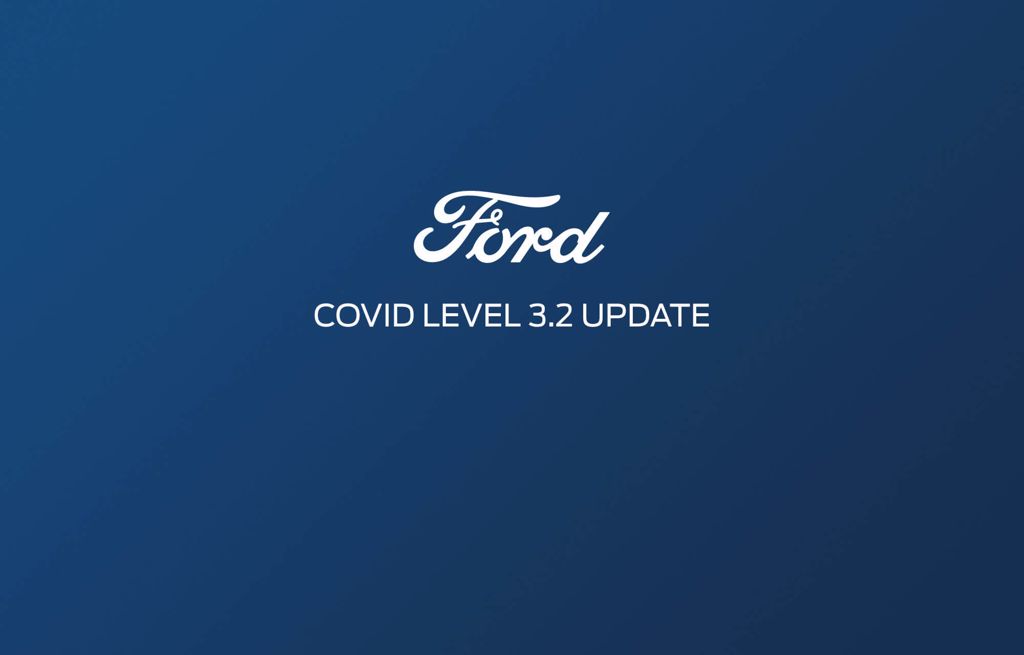 John Andrew Ford is excited by the announcement that Auckland will move to Covid-19 Alert Level 3.2 from 11.59pm Tuesday 9th November.
While the slight easing of restrictions helps us to move closer to more "usual" trading conditions, we realise we are still operating during unusual times and take our responsibility in this regard very seriously. We want to assure our valued customers that while Auckland remains at Alert Level 3.2, we remain dedicated and committed to offering and encouraging convenient, contactless and safe ways of interacting with us.
The past 18 months has taught us a lot about operating differently and while we need to continue to learn and improve in this space, we acknowledge that through the smart use of technology and process we have proven we can deliver both safe and high quality customer service across all areas of our business.
Continuing to offer and prioritise contactless interactions is one way we know we can meet customers' needs while also prioritising the health and safety of our customers, staff and communities.
As we continue to follow strict sanitisation, PPE, social distancing and contact tracing measures throughout Alert Level 3.2, bookings and appointments are strongly recommended. Having your visit to our dealership planned in advance will allow us to provide you with the best possible service without delay or disruption.
Here's what you can expect from our Dealerships during Alert Level 3.2:
All dealership operations are open during usual business hours
Any visitor to our premises is required to sign in using the NZ Covid Tracer app
Contactless vehicle servicing remains available and a preferred option across all Eagers Automotive service centres
Contactless and virtual sales & finance interactions are preferred, however onsite, in-person appointments can be facilitated with prior arrangement
Vehicle test drives remain available by appointment only
Safe and contactless nationwide delivery can be facilitated for vehicle deliveries and trade-ins
All documentation and transactions can be conducted contactlessly, with payment options including debit/credit card, online banking and LayBuy
To make a service bookings, call our Customer Services Team on 0800 994 040 or email [email protected].
For parts enquiries, call our Trade Parts Team on 0800 088 844.
To make a dealership appointment please contact your dealership directly or fill in the below form and we'll be in touch.
Thank you for your continued support. We look forward to helping you move safely through these challenging times.
Kia Kaha, we've got this NZ!
News