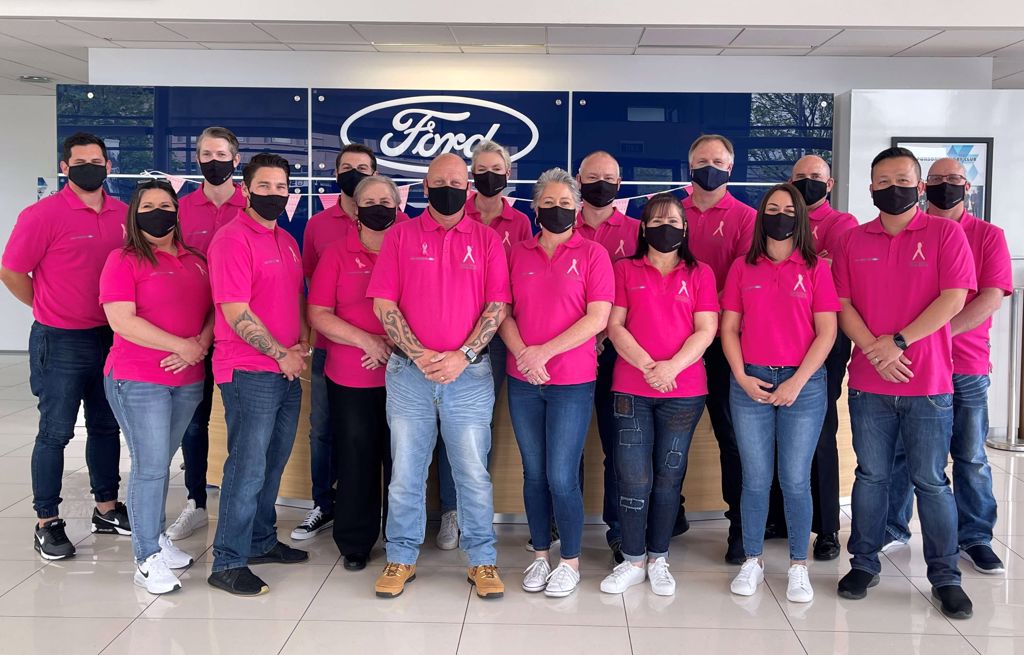 Sponsorship
About STEPHEN MCIVOR

Stephen McIvor is a proud ambassador for John Andrew Ford. Having been the Senior Anchor at Sky Sport NZ since 1991 and having covered just about every sport imaginable. Stephen is now a freelancer, regularly hosting Sky Speed with Greg Murphy and covering a range of sporting events. With a love for live television, whether it be studio or outside broadcast, poodle racing to test rugby league, that's where Stephen flourishes. Stephen is also an accomplished Master of Ceremonies.
The NZ Breast Cancer Foundation

John Andrew Ford are proud to announce a new partnership with the Breast Cancer Foundation NZ.

The Foundation strives to bring breast cancer issues to the attention of the public eye, so that those who make and fund policies on the management of breast cancer in NZ know what needs to be done.

With 9 women in New Zealand diagnosed with breast cancer every day, it's not just about the research. It's about going the full mile and supporting the families, friends and communities affected by breast cancer.

The foundations nurses are out on the road every day in vehicles donated by John Andrew Ford, visiting various sites and educating the public on the signs and symptoms of breast cancer. Thanks to our contribution, they can continue to spread the word and help to save lives!

The cause is one close to the heart of John Andrew Ford's Dealer Principal, Phil Saunders.

"It is heartening to be able to support The Breast Cancer Foundation with the contribution of vehicles with the support of Ford New Zealand, they have such a dedicated and passionate team who literally save lives every single day through, not only funding research, but educating woman on the signs and symptoms to look out for".



About Liam Sceats

John Andrew Ford are proud to announce a new partnership with up-and-coming motorsport sensation, Liam Sceats.

Liam started his motorsport journey when he was only 6 years old and now, at the age of 16, he is competing at top level go karting events nationwide and within Australasia, specifically in the Formula Ford category.

One of his most honorable achievements to date is being selected for the 2021 Elite Motorsport Academy: known as being one of the best motorsport academies in the world. Only 8 drivers are hand selected for this academy each year, based on merit and their potential to race at a professional level in the future.

Every day Liam strives for greatness and the fact that he chooses to be #1 by Choice, not by Chance makes him the perfect fit for the John Andrew Ford family.

We're thrilled to have you on the team Liam!