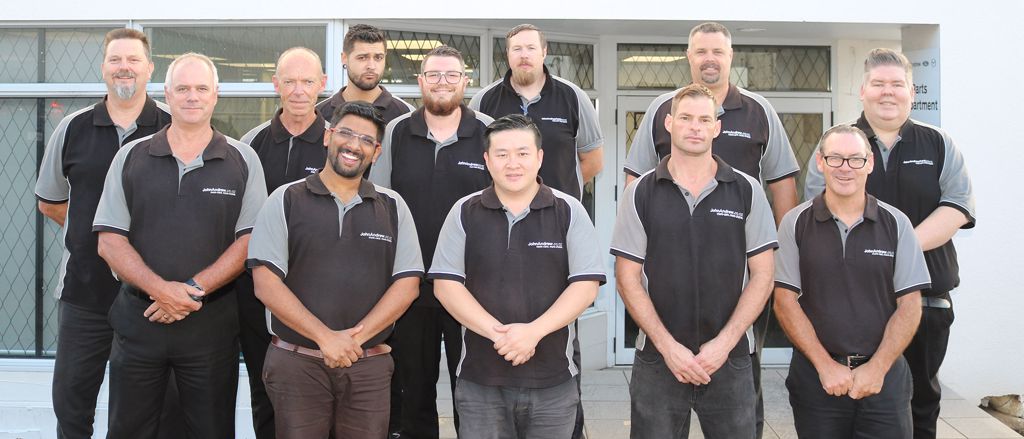 Parts at John Andrew Ford
The three John Andrew Ford Parts Centres are conveniently located across Auckland in key locations to make it as easy as possible for you to reach us. Each site has a dedicated customer lounge with espresso-style coffee machines, as well as friendly staff to make your visit pleasant and memorable. Visit us at any one of our three Auckland locations today in Grey Lynn, Penrose and Henderson - we'd love to see you.
Our Parts Department carry approximately 17,000 items to meet your specific needs.
We supply genuine Ford Parts to suit all models. From engine components to genuine accessories, you can be assured that we will be able to help you with your requirements.
We also have a great selection of merchandise at selected sites.
WHY DO I NEED GENUINE FORD PARTS?
They're the best, that's why. Ford allocated a lot of time and money developing and testing all our parts to make sure that they are ideal for the job at hand. So, if you only use Genuine Ford Parts, you'll know that your car will be running at optimum performance levels.
Ford Accessories
There's no better way to personalise your Ford than with eye-catching Genuine Ford Accessories. Whether you're after an athletic sports look or a touch of luxury, we've got it covered with our exciting range of options to suit your individual needs.
We know how much you love your Ford and we know you'll only buy the best, which means buying Genuine Ford Accessories. All Genuine Ford Accessories have been designed to seamlessly fit your Ford and to be perfectly integrated with your vehicle. All Genuine Ford Accessories are also comprehensively tested to meet stringent Ford specifications, so you can be assured that they are fully compatible with your vehicle.
You can relax in the knowledge that if you have Genuine Ford Accessories fitted to your Ford prior to taking delivery, they'll be covered by Ford's 3 year/100,000km Express New Vehicle Warranty. Or if you choose to have Genuine Ford Accessories fitted to your Ford by an authorised Ford Dealer after delivery, they will be covered by the remainder of the new vehicle warranty period or 12 months/20,000kms, whichever is longer. It all adds up to peace of mind.
So, make the vehicle of your dreams a reality by personalising your Ford.
Contact Us
Get in touch to find out more about a part or accessory.
Please provide:
Make
Model
Year
Registration
Enquiry
Ford Model Selector
CLICK ON THE MODEL TO SEE DETAILS